Our History
A Brief History of our Society
1960s
The Tauranga Art Society
In the 1960s Tauranga had one organization named the Tauranga Art Society which comprised several individual art and craft groups.
1962-1963
The Sketch Club
The Sketch Club was formed in 1962.  By 1963 it had about 10 members who met weekly in the Tauranga Art Society premises in Elizabeth Street.  Membership was limited to 24.
1970
Sketch & Painting Club
In 1970 the Sketch Club became the Sketch & Painting Club.
1973-1974
Relocation
In 1973 the Art Society premises had to close as the building was relocated to the Historic Village.  Homeless, the Tauranga District Council made available premises in Wharf Street, previously two Council flats. Fundraising efforts converted them into a suitable Arts venue which opened in March 1974.  The Society's activities were extended to include Wednesday evening sessions.
Later, the Wharf Street area was needed for development and so homeless again, the artists met in local halls while negotiating for a new home.  That home became the Arts & Crafts Centre at 177 Elizabeth Street, which arose from the purchase and relocation of a group of buildings from the Building Display Centre on Waihi Road.
1979-1980
Name Change
In 1979 the Sketch & Painting Club changed its name to the Tauranga Society of Artists to encompass a wider range of non-painting artists who might become members.  Incorporated Society status was granted in March 1980.
2003
New Society Rooms
In 2003, the Tauranga Society of Artists Inc. purchased the Credit Union Building on its site at 171A Elizabeth Street, made possible as a result of many years of dedicated work and fundraising by members.  The new Society Rooms, which were officially opened on 6th December 2003 with much celebration and sense of achievement, are now being utilized throughout the week.  Our main meeting room has been enlarged by removing an internal wall giving us much more space for workshops, etc.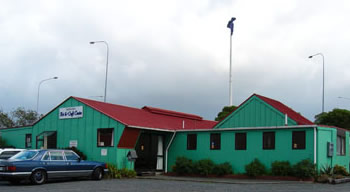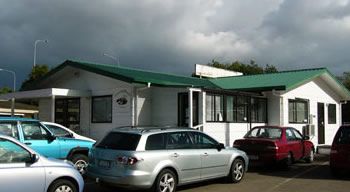 Past Presidents of the Society
(No records available prior to 1974)