Art Expo 2019
Including Trustpower/TSA Supreme Art Award
Well done and thank you to the 64 Artists who contributed to a very impressive display of work for the June Art Expo/Trustpower Supreme Awards. A total of 248 paintings were entered for the Expo, and the Trustpower Supreme Award had 38 entries.
The Supreme Award went to Debbie Clarke with "Fading Beauty" and the Runner Up was Christie Cramer with "Blooming".
The recipients of Merit awards were:
• Robin Purllant with "Under John and Nikky's Palm Tree"
• Rob Benge with "Central Otago Solitude"
• Brendon O'Farrell with "Congress"
• Lianne Adams with "From the Bush"
• Marilyn Muirhead with "White Island Ash"
Congratulations to these Artists.
Our special thanks to the Judge, Graham Crow for his time and constructive comments and also to Elyse Hurlock from Trustpower for presenting the Supreme Awards prizes. This event is the highlight of the Society's very active year. Fifty paintings were sold to some of the 697 people who attended the Expo.
Once again, the splendid variety of work displayed across several media was a credit to the Society in standard and presentation. Public feedback has been positive concerning both the venue and the wide price range of paintings available for purchase.
To all the members who gave time and energy to setting up, running and dismantling the Expo, our grateful thanks. Each one has a key role in the success of an Exhibition. Some of the work goes unseen but is vital. Thank you.
We acknowledge with real appreciation the supportive role played by Trustpower, TECT, Ultimate Motor Group, and Cooney Lees Morgan.
Thanks also to our raffle donors, Christie Cramer, Brookfield New World, Dorothy Armstrong, John Campbell, and The Warehouse Fraser Cove.
Judith Allen
Exhibitions Coordinator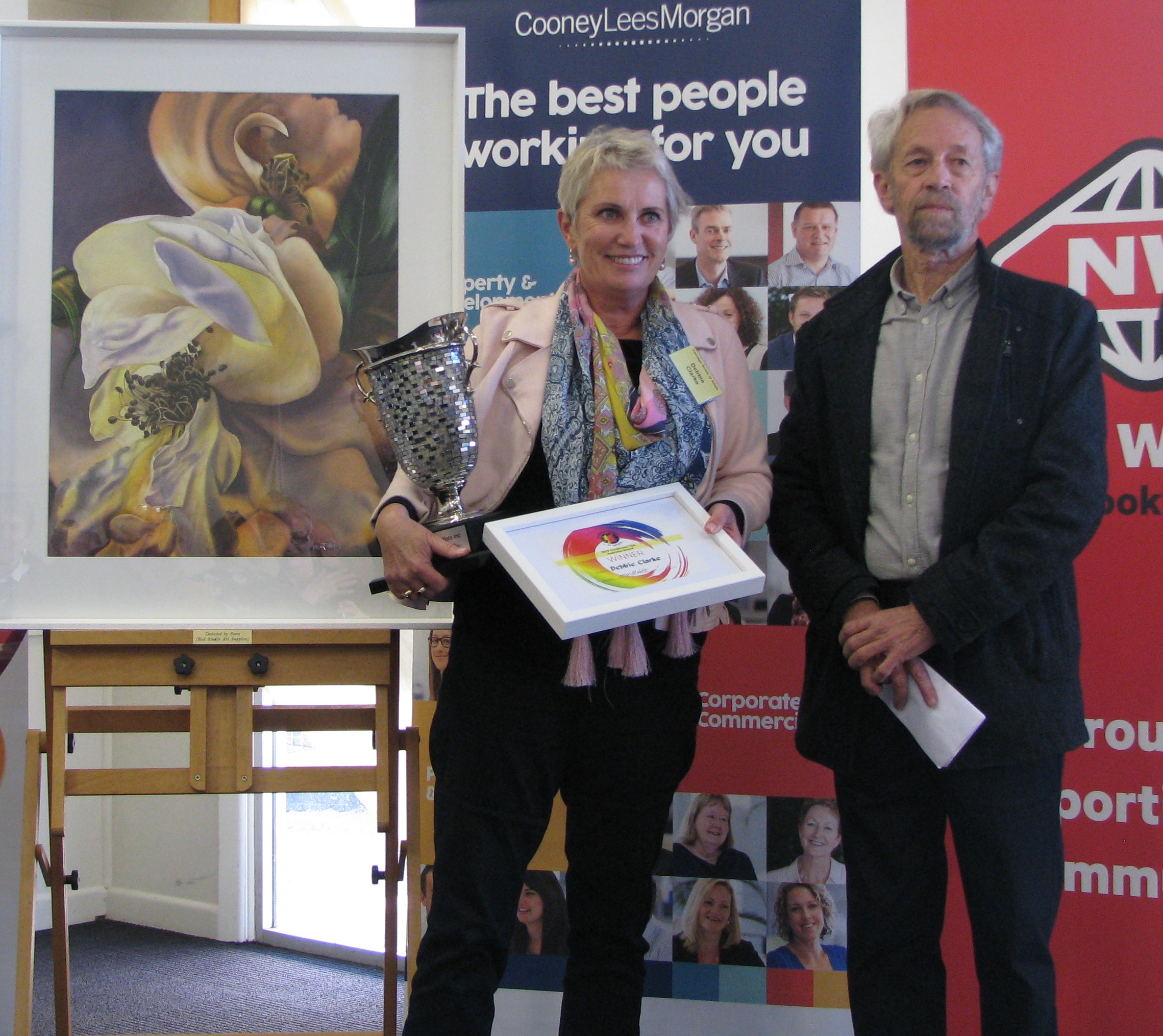 2019 Supreme Art Award Winner – Debbie Clarke
Title: Fading Beauty   (Watercolour)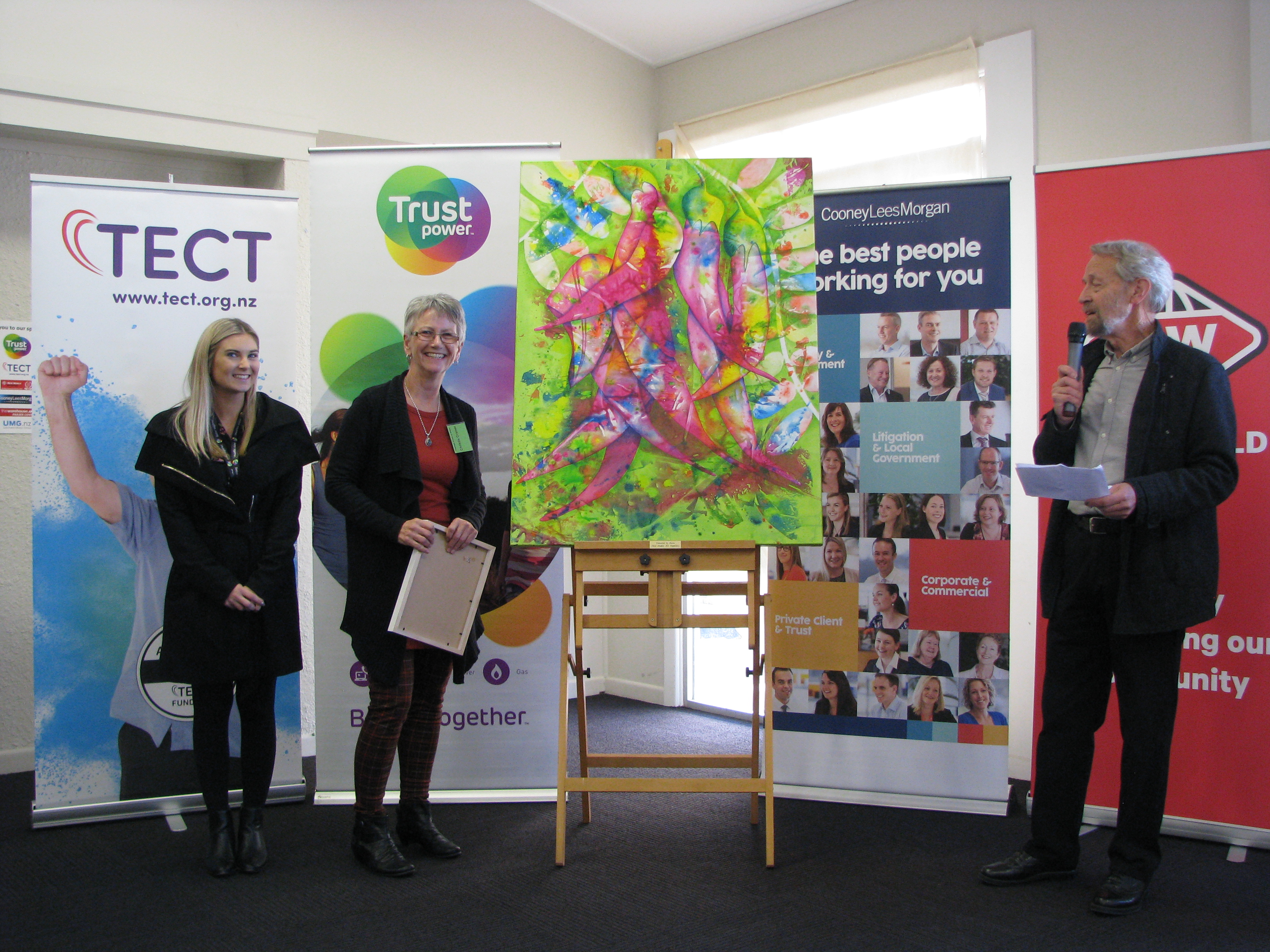 2019 Supreme Art Award Runner-Up: Christie Cramer
Title: Blooming (Kakabeak)  (Acrylic)